Copper Chef Crumby Mini Vacuum Powerful Suction Clean Crumbs Dust Pet Hair Small Debris In Seconds
---
Copper Chef Crumby Mini Vacuum Powerful Suction Clean Crumbs Dust Pet Hair Small Debris In Seconds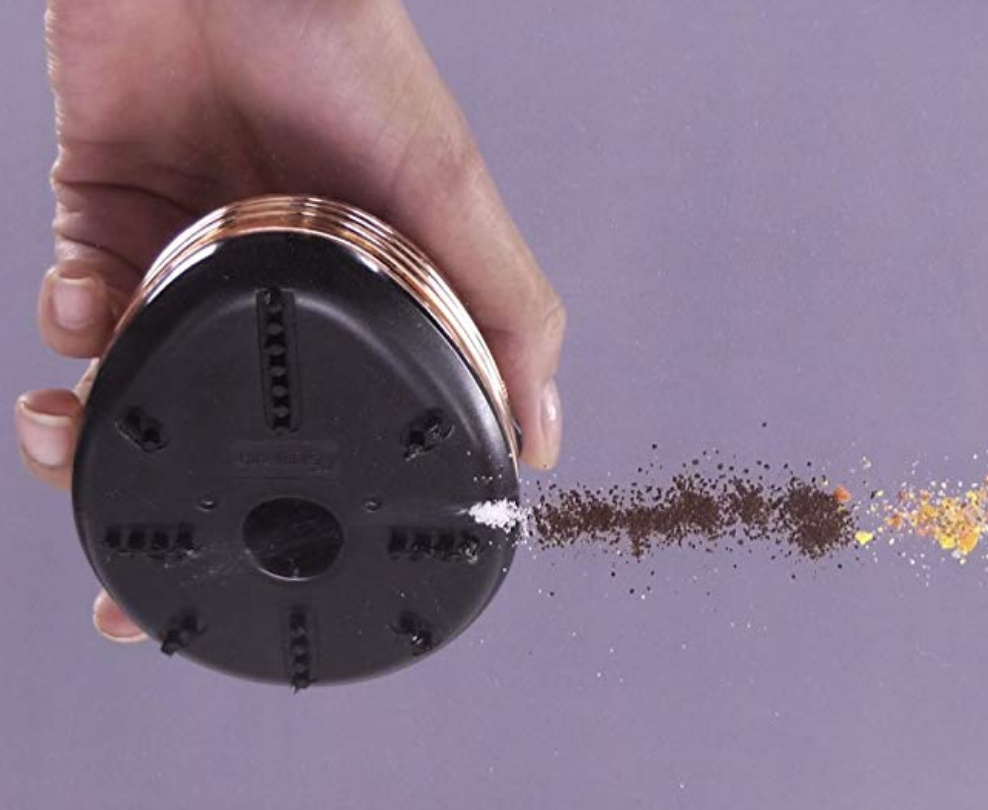 Description
Mini palm-sized worktop vacuum cleaner
Copper Chef Crumby is the great little hand-held, palm-sized mini vacuum cleaner that's just perfect for all those little messes around your home. With a powerful micro-vortex motor that spins up to 12,000 rpm and specially designed 'crumb-busting' brush bristles, as well as a HEPA filter to catch those invisible allergens, Copper Chef Crumby is a mini vacuum that really packs a lot of power into its beautiful, shiny copper body! Lightweight and simple to use, you can just pass it over any small mess, like you would if you were wiping down with a sponge, but instead you have the powerful Copper Chef Crumby in the palm of your hand, picking up crumbs and other debris as you go!


100% Brand New in Retail Box Packaging

High Quality

Dimensions:
• Pack: 11x10x17.5cm Unit: 10.5x8x6.5cm

Batteries:
• Runs on 2 x 1.5V AA batteries (not included)

Power:
• Motor voltage: DC 3.0V • Approximate run time: 2 hours (per battery pair) • Over 8000RPM micro-vortex motor

Pack contains:
• 1 x Copper Chef Crumby Vacuum • 1 x Instruction Manual

Warning:
• This is not a toy.
• Do not use on wet or moist surfaces & messes. This may damage the motor and electrical components.
• Maximum particle size Copper Chef Crumby can handle is approximately 6mm diameter. Particles larger than this may clog the opening or bind the motor and damage the unit.
• To avoid risk of injury, keep fingers and other body parts clear from the opening on base cover of unit when in use. 
• Never operate unit without the base cover and filter properly installed. 
• Young children should not operate this cleaner unless closely supervised by an adult.


---
---
Share this Product
---
More from this collection