(Bundle of 2) Japan Formula Kitchen Sink Toilet Sink Washing Machine Cleansing Drain Cleaning Bubble Bombs Foam Cleaner
---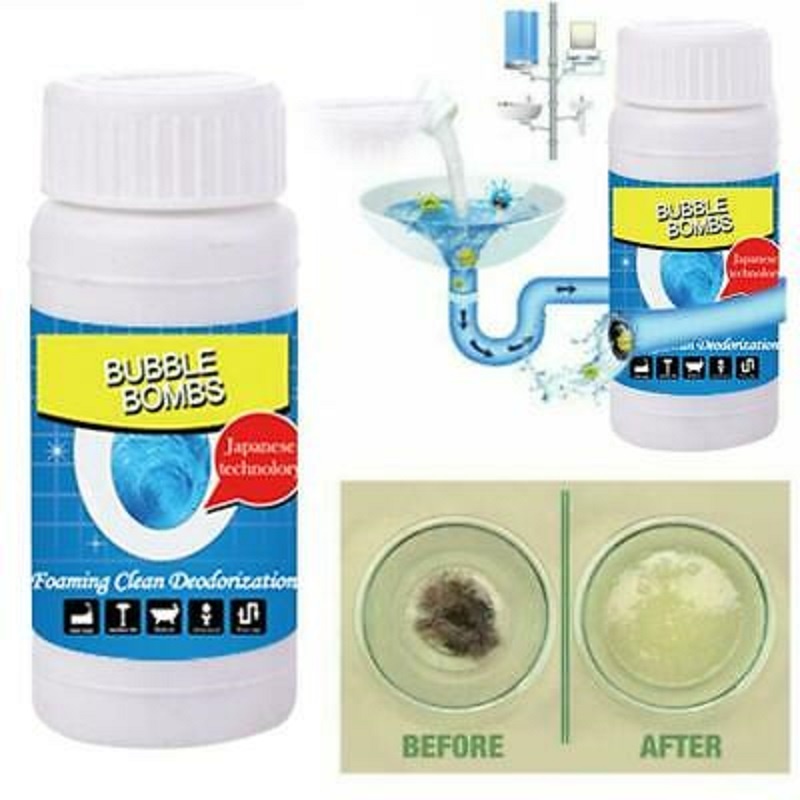 Description
Take 1-3 cap full of the powder

Pour onto affected area

Mix with water and it will start to foam up (Stir abit if it doesn't foam up)

Once it forms up, let it rest for 1-3 hours and wash off after that (you can scrub if the stains are stubborn)

Foaming technology, multi-directional deep cleaning to remove hidden stains, can clean every corner. no irritant, no damage to pipes to meet various needs.

Easy to Use: Just pour the powder into the toilet and flush into the right amount of water and foam immediately, soak for 30 minutes, then gently brush it and rinse it off.

Strong cleaning, dredging, deodorizing, not hurting hands, Magic Foaming Granules, clean hide stains in an all-round way, removes tough stains from limescale and rust. Wide application to the toilet, floor drain, basin, sink, washing machine, various pipes, floor tiles, walls and other difficult to clean places.
Package Contents
---
Share this Product
---
More from this collection